Tips to Ensure a Stress-free and Comfortable Home Relocation with Kids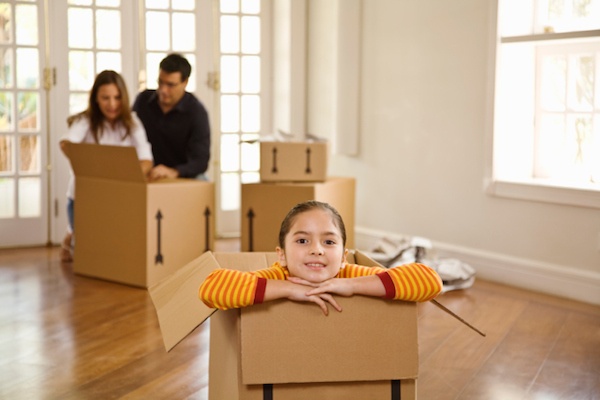 When it comes to shifting home and office goods in India, surely it is an awkward and unwieldy task. However, the matter even becomes more distressing when it involves children in the activity. Many of you would be curious to learn as if how to alleviate the relocation process with children. Also, you would be intrigued to know whether it is the right choice to involve children in the relocation process. And if including kids in the process is the right choice, then how can you prevent yourself from being worried. Having said that, here is the answer to each of your question related to shifting with kids-
1.    Engage your kids in packing the household items – A very great way to cut down your stress level is to engage your kids in home shifting in India for packing the household items. If the relocation is to be made within your town or district, then first let them know about the same. You can prompt them to do so by taking them to your new intercity house and considering their preferences, they can choose their rooms there. Surprising yet interestingly, they will keep them engaged in the task willingly only to make your feel stress-free about relocation very much.
2. Pick out a kid-friendly location – Irrespective of the home you choose within your city or town, it is important to ensure that the locality is child-friendly. To be precise, the locality should have amusement spots and a marketplace around. When your kids come to know about this, they will get ready easily to settle down very easily there and this implies that they will also engage them in the shifting process enthusiastically.
3. Acquaint the kids with the new surroundings – Before the process of household shifting is over practically and you get ready to make a move, take the kids to the new place. Acquaint your kids with the new house. Prompt them to choose their room using their discretion. If they want to decorate the room(s), let them do so, as it will make them feel happier. If the kids are well acquainted with the house, the neighborhood and the environs, then the stress will be slighter.
4. Discuss the process with them candidly – As already mentioned above that house shifting to a new city in India can appear as if to catch a tartar until the kids are readily all set to settle down there. Therefore, it is wise before you prepare things well, talk to your kids. Let them know the entire process in detail in a well-defined way; also tell them that the entire process will be a thrilling thing for them in the new location. This is truly a great way to ebb away the strain of relocation with kids.
5.   Pack kids' stuff separately – If you are in Patna, for example, reputable packers and movers Patna Company will ensure that you pack your kids' toys and other items such as stationery, art items, etc. disjointedly. Also, make sure to hand over all your heavy items to the packers and movers Patna Company but light and delicate items belonging to your kids should be packed in your/their personal backpacks. This will help them keep engaged and not trouble you throughout the shifting.
To conclude, relocation with kids is really distress for most parents or families. Therefore, the idea to keep them engaged, doing fun things with them, and hiring premier packers and movers Patna professionals is definitely the answer to be stress-free during the shifting.